Vietnam

Consumer Hotline
1800 1546
Our Brands
Consumer Brands
Huggies®

Kimberly-Clark is very proud to have Huggies among its products as it is one of Vietnam's leading baby care brand. Huggies nappies and related products are developed and manufactured with the utmost quality and care, and are readily available to buy from retailers, pharmacies and supermarkets across Vietnam. The Huggies product range includes:
The Huggies brand is designed to help mum with all her baby change needs.
Special Features on the Huggies website: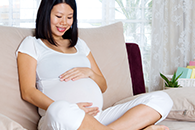 Huggies has a special function on website called Smart site, Moms can personal her Huggies site with all information and articles relevant with her pregnant status
An essential for any pregnant mum, the baby name finder tool lets you discover the perfect name for your new baby
Expert Panel is an easy gate way for Moms to share her concerns and get back the answers from Huggies Experts.
What's coming up:
For all the latest competitions and giveaways please check out the Huggies Promotions page