Vietnam

Consumer Hotline
1800 1546
News
News  Huggies-Press-Release
HUGGIES® SHARING HEALING HUGS TO PRETERM BABIES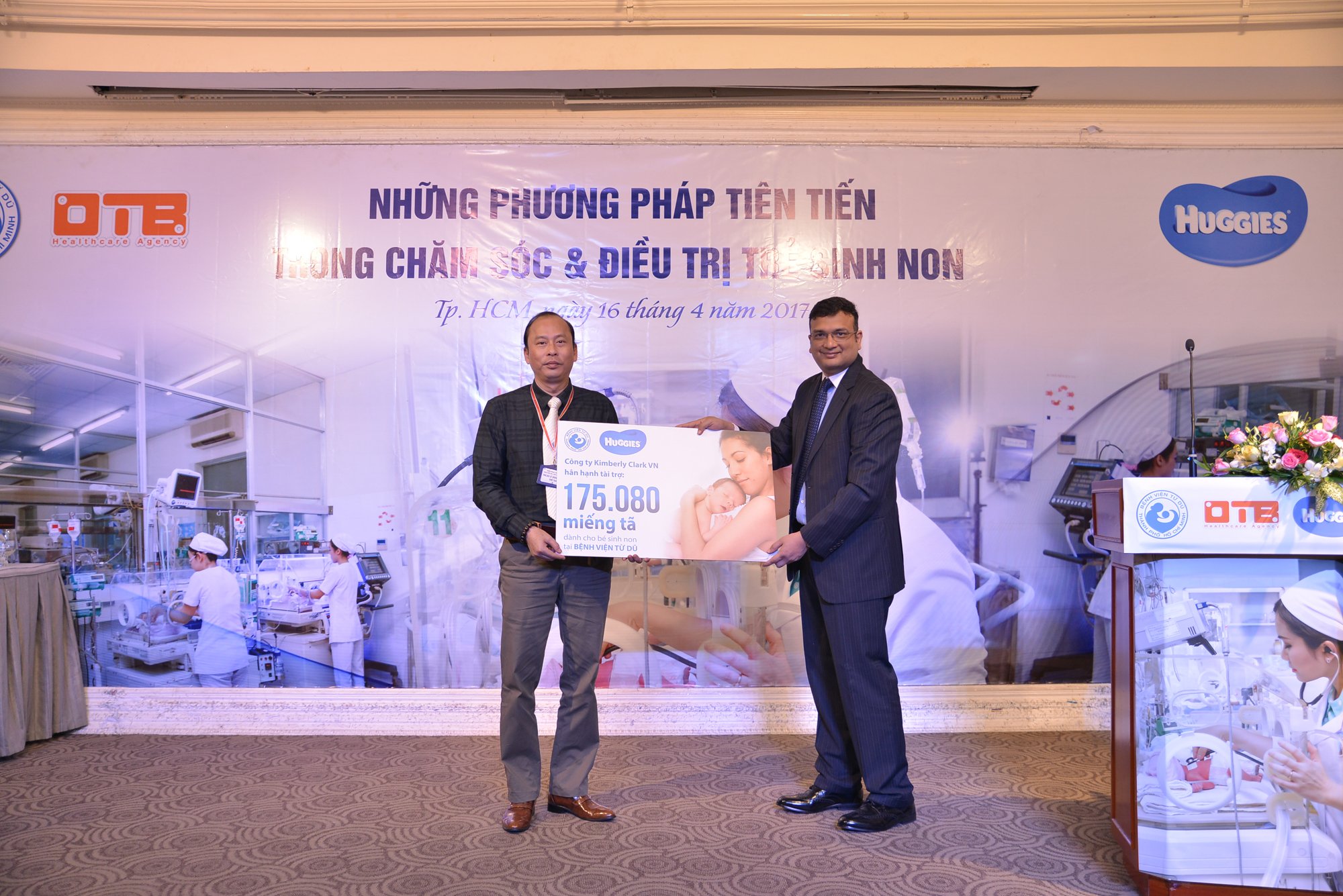 Ho Chi Minh City, April 16th 2017 – Being vested the mission of giving preemies protective hugs for their healthy growth, Huggies® launches a new program of sponsoring specialized diaper Huggies® Preemie to preterm infants at the top obstetric hospitals in Vietnam, including Tu Du Hospital and Hanoi Obstetrics and Gynecology Hospital at the workshop "Advanced methods on care and treatment of premature babies" on 16 April 2017 in HCMC.
According to WHO, every year, an estimated 15 million babies are born preterm. All babies are so vulnerable, especially preemies, even they need special medical devices for sustainment. Preterm birth is the most common cause of death among infants worldwide and many of the preterm babies who survive face a lifetime of disability, also physical and mental. However, the preterm birth can be preventable by caring pregnant women, applying preterm birth prophylaxis and taking care preemies through scientific methods (e.g. kangaroo) and specialized products such as a diapers for preterm babies.
Dr. Specialist II. Nguyen Thi Tu Anh – New-born Department Dean of HCMC Tu Du Hospital – main partner of Huggies Vietnam in this program said that previously, that infants receiving NICU care without visitation, preemies' sleeping posture is unphysiological and uncomfortable. At present, effective methods are applies such as Kangaroo method, skin-to-skin contact after birth, respect the sleep by creating a cocoon, wrapping the child, reducing noise and light, etc. In which, hugs and interaction between parents and babies play an important role in developing brain, educating good behaviors and helping preterm babies grow thrive after preterm birth.
Discussing with many nurses and neonatal therapists at prenatal care centers with the NICU, Huggies® realizes that the development of premature infants is directly influenced by external support measures. However, the many prenatal care centers now do not have enough diapers or have no specified ones designed for the fragile skins and the small body of preterm babies. That's reason why Huggies announced the program.
As one of the energetic contributors to social activities, Huggies® is one of the pioneers in researching and understanding the needs of preterm infants and their parents. Huggies acknowledges that nothing is better for babies than the healing hugs.
It's necessary for preterm infants to be given protective hugs as well as their own specific diapers. Consequently, Huggies® carries out many community activities, especially aim to care for and develop the young generation in Vietnam, which includes sponsoring thousands of specialized Huggies® Preemie diapers designed for preterm infants in major obstetric hospitals in Vietnam, such as HCM City-based Tu Du Hospital and Hanoi Obstetrics and Genecology Hospital from April 2017 to December 2017. At the same time, two scientific seminars on " Advanced methods of care and treatment for preemies" in Ho Chi Minh City and Hanoi City are hold to help leading professionals, doctors and nurses have the opportunity to exchange experiences, update advanced scientific knowledge in care and treatment for preterm children in Vietnam.
Mr. Praneeth Yendamuri, Managing Director of Kimberly Clark Vietnam say: "As the leading diaper brand in Vietnam, Huggies, and Kimberly-Clark, are committed to improve healthcare outcomes for mothers and infants.  Our new program will support the medical care and well-bring of preterm infants, and reflects our commitment to help all babies thrive, especially the smallest and most fragile."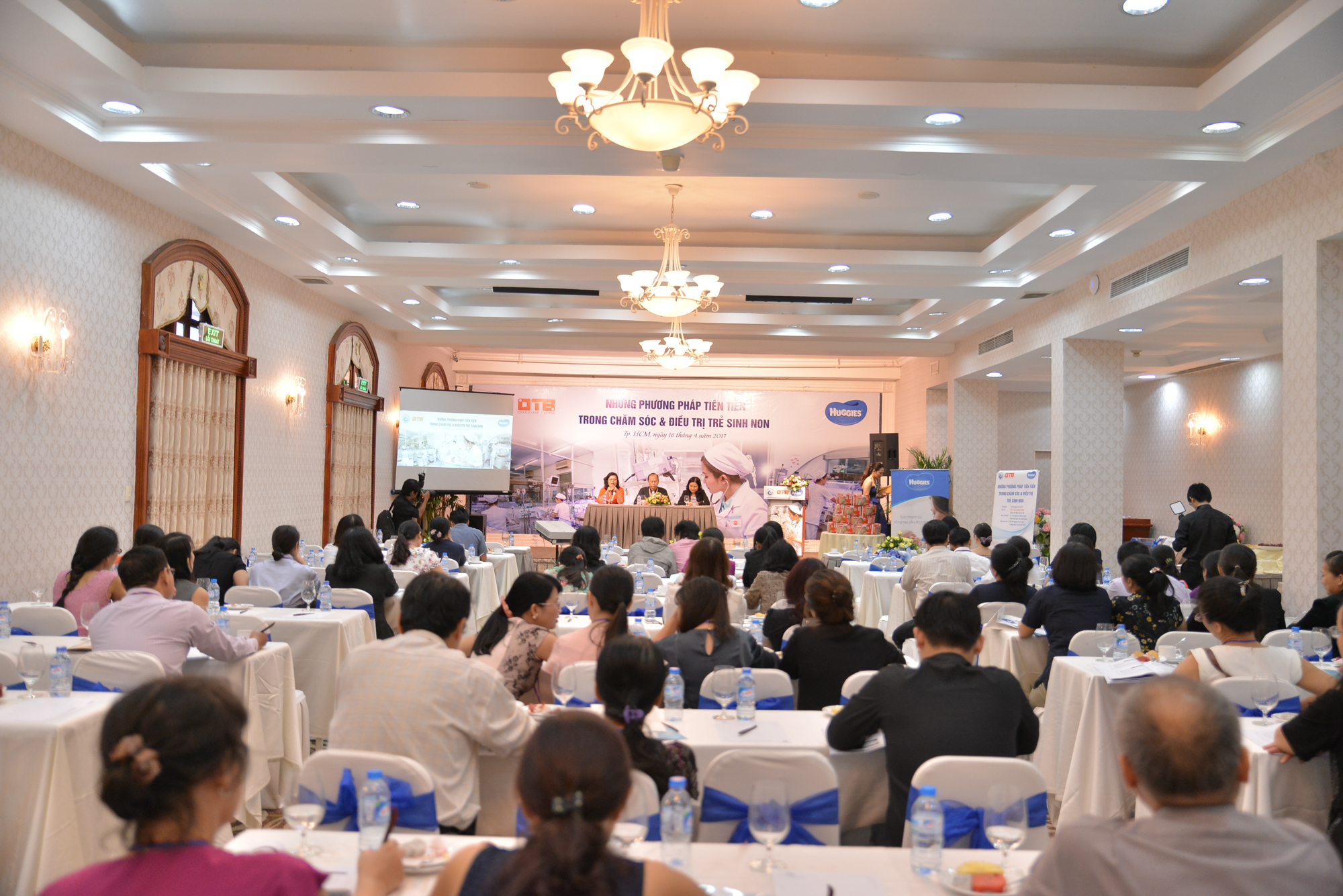 About Hugggies® Vietnam
Huggies® firmly believes in the power of hugs, so all Huggies® diapers and wipers take inspiration from the parents' hugs. With nearly 40 years of skin care experience for babies, Huggies® is trusted by millions of mothers around the world. The commitment of Huggies® on that newborns all have the comforting hugs for their healthy development includes comprehensive support from day-to-day creative products, developmental care programs, products especially designed for premature babies, improved research, etc. Huggies® is a companion to the parents to give your baby comfort and healthy growth.
About Kimberly-Clark
Kimberly-Clark (NYSE: KMB) and its well-known global brands are an indispensable part of life for people in more than 175 countries. Every day, nearly a quarter of the world's population trust Kimberly-Clark's brands and the solutions they provide to enhance their health, hygiene and well-being. With brands such as Huggies, Kotex, Kleenex, Scott, Pull-Ups and Depend, Kimberly-Clark holds No. 1 or No. 2 share positions in 80 countries. To keep up with the latest news and to learn more about the Company's 144-year history of innovation, visit www.kimberly-clark.com.