Vietnam

Consumer Hotline
1800 1546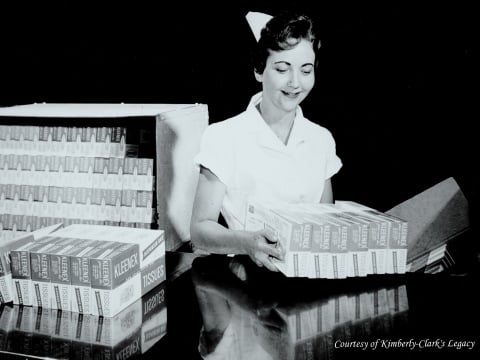 Kimberly-Clark Corporation and Kimberly-Clark Vietnam: A Proud History
Kimberly-Clark Corporation was established in 1872 in Wisconsin, USA, and is now a leading global marketer of a wide range of Family Care, Baby and Child Care, Adult and Feminine Care, Personal Care, and Professional products for use in the home, business, and industry.
Today Kimberly-Clark and its well-known global brands are an indispensable part of life for people in more than 175 countries. Every day, nearly a quarter of the world's population trust Kimberly-Clark brands to enhance their health, hygiene and wellbeing. This trust has led to Kimberly-Clark brands holding the No. 1 or No. 2 share position in more than 80 countries.
Kimberly-Clark continues to operate on the four founding principles:
Kimberly-Clark manufactures the best possible product.
Kimberly-Clark serves customers well and deals fairly to gain their confidence and goodwill.
Kimberly-Clark deals fairly with employees.
Kimberly-Clark expands capacity ahead of demand for products.
For an interactive walk through our timeline, visit the history of Kimberly-Clark. 
The origins of Kimberly-Clark Vietnam
Kimberly-Clark's story starts in 1991. The initial operations were carried under the name of TN VINATHAI CO. LTD. In 1991/92, we introduced Kotex Softina to the Vietnamese consumer and it quickly become the #1 brand in Vietnam market. Production lines were located both in Hanoi and HCMC.
Between 1992 and 2000, we also launched Kotex Tulip and Kotex Freedom with lots of success. In 2000, we became a 100% FDI company: Kimberly-Clark Vietnam Ltd. (KCV), wholly owned by Kimberly Clark World Wide Inc.
In 2003, construction started at the Binh Duong Mill at the Vietnam-Singapore Industrial Park (VSIP) and all manufacturing was quickly consolidated at one location.
In 2003, KCV introduced the well-known KOTEX XÌ TIN brand.
Between 2004 and 2010, together with Kotex XìTin brand, KCV has introduced a number of famous brands: Kotex White, Kotex White Pro, Kotex Natural Care and imported Kleenex and Huggiesbrands. In May, 2011, the first Diaper machine was installed at the Binh Duong Mill. The Huggiesrange of Nappies, Tape Diapers (HuggiesDry) and Diaper Pants (HuggiesDry Pants) grew rapidly to become one of the leading brands in Vietnam.
In 2016, KCV celebrates 25 years in Vietnam. For the past 25 years we have been providing the essentials for a better life for Vietnam consumers and we PROMISE to continue to do so in the future.