Vietnam

Consumer Hotline
1800 1546
Kimberly-Clark Careers
Why Kimberly-Clark
The Kimberly-Clark culture drives extraordinary results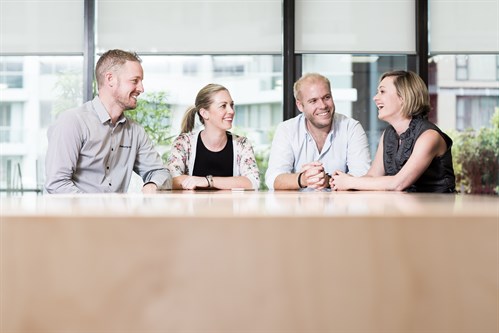 To become the company we aspire to be requires Kimberly-Clark to recognise and value diverse perspectives. We seek people who will passionately share their ideas and opinions. We want diversity of thought, background, experience and lifestyle because that spurs us all to innovate and grow.
At Kimberly-Clark, we set high expectations and trust our people to deliver extraordinary results and we take the time to recognise and celebrate when they do. 
The Kimberly-Clark values drive our success
All this is underpinned by the Kimberly-Clark values of being Authentic, Accountable, Innovative and Caring.
Authentic - The Kimberly-Clark heritage is one of honesty, integrity and courageously doing what's right.
Accountable - Everyone at Kimberly-Clark takes ownership for the business and its future.
Innovative- Kimberly-Clark is constantly looking for new ways to add value to our customers' lives.
Caring - Kimberly-Clark's corporate culture encourages a high level of respect and care, for each other and for the communities where we live and work.