Vietnam

Consumer Hotline
1800 1546
Kimberly-Clark Careers
Kimberly-Clark Careers
Join the Kimberly-Clark family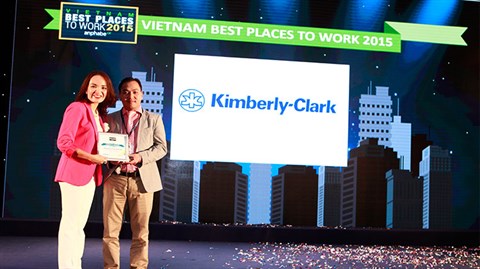 We take great pride in what we do. We can sum it up in eight words, but it's far from a simple proposition. We Make the Essentials for a Better Life.
People who work here make a difference in the lives of people around the world–in their communities, in their teams, and for their families. In over 175 countries, we help more than a billion people every day. We help them cope, laugh, love and embrace life. We help them live better, safer, more productive lives.
This demands that we create a culture where people dare to dream. Encouraged to speak up. Expected to be passionate. Rewarded for taking chances. Our ideas can't be big enough. Or bold enough. We have to be absolutely fearless.
But first, we have to make a positive difference in the lives of our own people. We have to provide them with the essentials for better, more productive careers. We have to help them thrive and develop with collaborative teams, engaging experiences and the opportunity to grow some of the world's most recognized brands. Their success is our success.
We're never going to be able to make the kind of work that we aspire to do easy. But we can do everything in our power to break down barriers and give people the tools and the space they need to perform at their best.
We need to be understanding and supportive. Because what we do is hard. And because, we want more. We expect more. And we demand more. What we do is way too important to let anything or anyone get in the way. We can't make excuses. Nor can we accept them. Because what we do really matters.
That's why we're proud. That's why we're here.